EXECUTIVE BOARD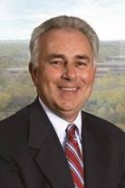 Paul W. Jones
Chairman of the Board
Paul Jones is the retired Chairman and CEO, A.O. Smith Corporation, (AOS-NYSE), a leading global supplier of water heaters and water treatment products for residential, commercial, and industrial applications with headquarters in Milwaukee, Wisconsin, as well as operations in North America, China, India, and Europe. Jones joined A.O. Smith in January 2004 as president and chief operating officer, and served as chairman and chief executive officer from 2006 to 2012, responsible for all worldwide operations of the $2 billion, 10,900-employee company. He was elected to the company's board of directors in December 2004. Jones joined A. O. Smith after serving as chairman and chief executive officer from 1998 until 2002 of U.S. Can Company, Inc., of Lombard, Illinois. From 1989 until 1998, Jones was president and chief executive officer of Greenfield Industries, Inc., of Augusta, Georgia., a manufacturer of cutting tools and other material-removal products. Jones began his career with General Electric Company, spending 19 years in progressively more responsible positions in the Power Systems; Plastics; Drives, Motor, and Generator; and Transportation units.
Jones is a member of the Federal Signal Corporation Board of Directors; a member of the Wisconsin Energy Group Board of Directors; Rexnord Corporation (non-Executive Chairman); and the U.S. Chamber of Commerce Board of Directors. He is a graduate of the University of Evansville (Indiana) with a bachelor of science degree in engineering.
---
From Indiana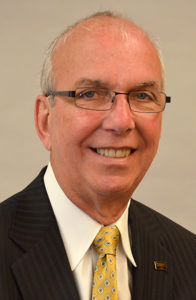 Thomas L. Keon

Dr. Thomas L. Keon has served the Purdue University system since July 1, 2011 as Chancellor of Purdue University Northwest.
While leading Purdue Northwest, Dr. Keon has focused on advancing four critical strategic areas: academic excellence, learning by engagement and discovery, inclusivity, and business and community partnerships. The results have been impressive, as Purdue Northwest has experienced improvements in the academic credentials of its entering students, higher retention rates, expansion of its business and community partnerships, and other notable improvements.
Dr. Keon holds a baccalaureate degree in accounting (Bentley University), master's in education (Suffolk University), MBA (Babson College) and doctorate in management (Michigan State University).
Prior to coming to Purdue Northwest, Dr. Keon spent 14 years as dean of the College of Business Administration at the University of Central Florida (1997-2011), where he was responsible for all personnel, including 150 full-time faculty members, budgets up to $31 million, 9,100 students and academic programs at the baccalaureate, master's and doctoral levels at a university of more than 55,000 students. During his 35+-year career in higher education, he has been dean of the College of Business and Administration at Southern Illinois University (1995-97), associate dean of the College of Business at Florida Atlantic University (1990-94), associate dean of the College of Business and Public Administration at the University of Missouri in Columbia (1989-90), director of graduate studies in the School of Business at the University of Missouri (1988-90) and chair of the University of Missouri's Department of Management (1988-89). Additionally, he has taught at the University of Notre Dame, Michigan State University and Southern Vermont College.
Since arriving in Northwest Indiana, Dr. Keon has been a pillar of the community, taking leadership roles in influential organizations such as One Region, the Northwest Indiana Urban League, Lakeshore Chamber of Commerce, Northwest Indiana Forum, and most recently, he has joined the Boards of Lake Area United Way and the Alliance for Regional Development.
Purdue University Northwest is a comprehensive, regional university of more than 15,000 students within the internationally respected Purdue University system. It is comprised of Purdue Calumet's 172-acre neighborhood campus in Hammond, Indiana and Purdue North Central's 305-acre rural campus in Westville, Indiana. Purdue University Northwest offers more than 50 degree programs at the baccalaureate, master's and doctoral levels. Students from 46 countries and 37 states attend the Purdue Northwest campuses.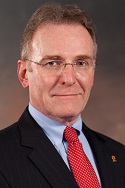 William J. Lowe
William J. Lowe became Chancellor and Professor of History at Indiana University Northwest in July 2010. Prior to coming to Northwest Indiana, Dr. Lowe was Provost and Professor of History at Metropolitan State University in Saint Paul, Minn., where he also served as Interim President during the 2007-2008 academic year.
He holds the degrees of B.A. in History from Michigan State University and Ph.D. in Modern History from Trinity College, Dublin. Dr. Lowe's research and writing are in the field of modern Irish history and he was a Fulbright Scholar.
Dr. Lowe's active leadership and commitment to the IU Northwest campus and the greater Northwest Indiana region have contributed to significant campus milestones, including an all-time enrollment high of nearly 6,400 students experienced during the fall 2013 semester, the campus's sixth consecutive year of increased enrollment.
Approval of the design for the new $45 million Arts & Sciences building achieves an important campus priority. The building, set to open in 2017, will serve the educational needs of both IU Northwest and Ivy Tech-Northwest students, strengthening the partnership between the two institutions and enhancing the transfer-student pathway.
In 2012, the IU School of Medicine-Northwest located on the IU Northwest campus, expanded to a four-year MD program. The medical school, the only one in Northwest Indiana, actively involves medical students and IU Northwest undergraduates in research and local healthcare needs.
As one of Northwest Indiana's anchors, Dr. Lowe has redoubled the campus's strategic commitment to community-based engagement. In 2013, an estimated 2,100 students contributed more than 126,000 service hours, demonstrated through course work and projects that were integral to the academic experience.
Dr. Lowe's involvement in the Northwest Indiana community reflects IU Northwest's commitment to the future of the region. He co-chaired One Region during 2012-14 and is a member of the boards of the Urban League of Northwest Indiana, South Shore Arts, and Lakeshore Public Media. He was the 2014-15 chair of the Indiana Campus Compact board. He was a member of the Northwest Indiana Trauma Center & Academic Medical Center Feasibility Study Steering Committee in 2013-14.
Dr. Lowe has also served as Vice President for Academic Affairs at The College of Saint Rose, Albany, N.Y.; Dean of the College of Liberal Arts at Detroit; and Dean of Graduate Studies at Chicago State University. His career includes administrative appointments at State University of New York at Cortland and Lake Erie College, Ohio.
His recreational activities include daily exercise, reading (history, fiction and The Guardian Weekly), independent cinema and travel. Dr. Lowe resides in Crown Point with his wife Pamela, a development consultant for not-for-profit organizations and a community volunteer who has served as Senior Director of Major and Special Gifts for the Minnesota Zoo Foundation and Director of Development at the University of Minnesota Foundation.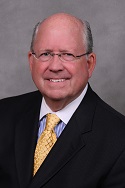 George David Ryan
Graduated from Indiana University, Bloomington Campus-IU School of Business 1970. Worked for the National Bank of Detroit (now Bank one, Now Chase ) in their Regional Banking Division for 6 years. Moved back to Indiana 1977, and purchased parent's business along with my wife, Mary. (The Colonial Inn, Kentland, In) Served on the Kentland Town Council as President for 6 years. Director of Economic Development for 4 years in Newton County/Indiana. Manager of Communications & Public Affairs for NIPSCO (Northern Indiana Public Service Company) 11 years. Executive Director, Lakeshore Chamber, 11 Years –2004 to current. Current Boards: Hammond Development Corporation, Legacy Foundation, Indiana University Northwest Advisory Board, LCEA (Lake County Economic Alliance), NISO (Northwest Indiana Symphony Organization), HAST (Hammond Academy for Science and Technology), Elevate Ventures. Previous Boards: Leadership NW Indiana, Carnegie Performing Arts Assoc, Hospice of the Calumet, Junior Achievement Chicago. White Sox Fan; Indianapolis Colts Fan; Pacers Fan. Likes: Travel, Golf, Deep-Sea Fishing with friends and family. Wants to see Hammond & East Chicago (and NW Indiana) Prosper.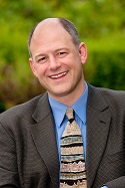 Ty Warner
Ty Warner AICP serves as the Northwestern Indiana Regional Planning Commission's fourth Executive Director in NIRPC's 50-year history. For many years he was Planning Director for Will County, Illinois, and also served as Director of Planning for the Northeastern Illinois Planning Commission and then as a Principal Planner with the Chicago Metropolitan Agency for Planning. He has also served as adjunct faculty at the University of Illinois at Chicago, teaching graduate courses in public participation.
He temporarily left the Chicago region in 2010 to establish the Flint Hills Regional Council in the Manhattan, Kansas, area (home to Kansas State University, Fort Riley Army Base, and the coming National Bio and Agro-Defense Facility) as the inaugural Executive Director of the first regional council to be formed in the United States in over twenty years.
Ty has a Bachelor of Arts degree in Philosophy from Wheaton College and a Masters of Urban Planning and Policy from the University of Illinois at Chicago. He is certified by the American Institute of Certified Planners and serves on the Executive Directors Council of the National Association of Regional Councils.
---
From Illinois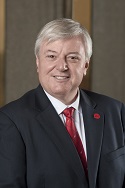 Michael Amiridis
Michael Amiridis took office as chancellor of the University of Illinois at Chicago in March 2015. His appointment was formally approved by the University of Illinois Board of Trustees at its Jan. 15, 2015, meeting.
For over two decades as a professor, researcher and senior administrator on a flagship research campus, he established a proven record of building academic and research excellence.
Prior to arriving at UIC, Amiridis served from 2009 to 2015 as executive vice president for academic affairs and provost at the University of South Carolina at Columbia, where he oversaw all academic functions on the university's flagship campus and at four, two-year regional campuses. He also shared responsibility for coordinating all budget and capital planning functions.
As provost, Amiridis created an "academic dashboard" to help chart the campus's strategy for growth and excellence by comparing its performance to peer institutions in key areas such as enrollment, research funding, graduation rates and student-faculty ratios. He helped develop a plan that earned board of trustees funding for 200 new tenure and tenure-track positions.
Before being named provost, Amiridis was dean of South Carolina's College of Engineering and Computing from 2006 to 2009, and chair of the department of chemical engineering from 2002 to 2006. He joined the Columbia campus as a professor of chemical engineering in 1994.
His research interests focus on the synthesis and catalytic characterization of bimetallic nanoparticles with controlled composition and architecture. He has received more than $15 million in research funding as a principal investigator and more than $9 million as a co-investigator.
He earned the National Science Foundation's award for early-career scientists and engineers in 1999, the University of South Carolina's research achievement award in 2005, and the university's Golden Key Award for Integration of Undergraduate Teaching and Research in 2000.
Amiridis' work has resulted in 102 peer-reviewed journal publications and he received awards for teaching excellence at South Carolina and as a graduate instructor at Wisconsin. He was elected a fellow of the American Association for the Advancement of Science in 2012.
He is a member of the American Institute of Chemical Engineers, the American Chemical Society, the American Society for Engineering Education and the North American Catalysis Society.
Earlier in his career, Amiridis was a research engineer for three years at W.R. Grace and Co., an international manufacturer of specialty chemicals and materials, and a lecturer at Johns Hopkins University in Baltimore.
A native of Greece and a U.S. citizen, Amiridis earned his undergraduate degree in chemical engineering from Aristotelian University of Thessaloniki in Greece, and his Ph.D. in chemical engineering from the University of Wisconsin at Madison.
He and his wife, Ero Aggelopoulou-Amiridis, have two children.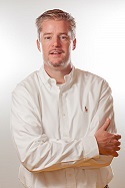 James Ford
For the past 8 years Jim has been the managing partner of TRES LLC which is an Illinois based real estate development and consulting firm. Prior to this he was a partner at CenterPoint Properties Trust. He was a co-leader in many of the Intermodal/Logistics projects that CenterPoint developed starting in 1998.
With a history and emphasis in transportation, Jim has lead the design, construction and development of some of the largest freight/intermodal projects over the past century and a half. Having a vast knowledge of the movement of both people and freight has allowed him to bring cost effective solutions to transportation infrastructure projects across the country.
Most recently he has been focused on supply chain solutions including e-commerce and "last mile" projects. This has brought him back to his distribution roots that extend back for over 30 years of his career.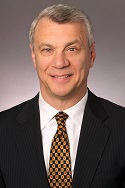 Gregory W. Hummel
Gregory W. Hummel is a senior partner at the national and international law firm Bryan Cave LLP. He is based in Chicago where he leads the firm¹s public private partnership practice. His work involves real estate development and finance, as well as public and project finance. His 40-year career unfolded first as counsel to leading national developers, architect/engineers, construction companies, and commercial and investment banks. Today, his practice focuses on the economic development and job creation activities of cities, states, and other units of government both in the United States and
abroad.
Hummel has advised public and private clients on public finance and economic development strategies all over the world, including the governments of New Zealand and its capital city Wellington, New South Wales, Australia, the U.S. Virgin Islands, and U.S. cities of Chicago, Raleigh, and Hartford. Another facet of his practice is incentives where he has obtained financial benefits for private sector clients in the form of grants, tax credits, and/or tax exempt debt in over 20 U.S. states.
Hummel also serves as legal counsel to some of the nation¹s largest banks, construction companies and real estate developers, for whom he handles all facets of acquisition, zoning, construction, financing, leasing, management and disposition of office, retail, industrial, and residential projects.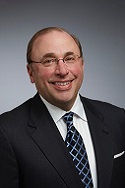 Mark Rust
Mark Rust is Managing Partner of the Chicago office of Barnes & Thornburg,LLP, and is the immediate past Chair of the firm's national Healthcare Department. Mr. Rust concentrates his practice in transactional, regulatory and medical-legal issues affecting healthcare entities and provider organizations. For nearly 30 years he has written about or practiced in healthcare law, writing in a wide variety of publications from the Journal of the American Bar Association to USA Today. He is listed as a notable healthcare lawyer in Chambers USA, Top Healthcare Lawyers of Illinois, SuperLawyers® and The Best Lawyers in America®.
Mr. Rust has represented large radiology and cardiology groups, multi- specialty clinics, hospitals and hospital-physician joint ventures, medical staffs and managed care organizations including provider-sponsored insurance companies and HMOs. He routinely is engaged to advise on mergers and acquisitions, contract formation and negotiation, and regulatory issues. In addition to state healthcare regulation, and federal fraud and abuse and Stark analysis, Mr. Rust has focused on the application of antitrust law and ERISA pre-emption to the healthcare field.
He and his firm appeared before the U.S. Supreme Court in Rush Prudential v. Moran, 536 U.S. 355 (2002), successfully arguing, for the first time, how the relationship between providers, patients, managed care and state regulation should work under the federal law known as ERISA; and Mr. Rust was counsel of record on behalf of the American Medical Association and fifty state medical societies on the same topic before the Supreme Court the following year in Kentucky v. Miller, 538 U.S. 329 (2003).
For Thompson West Publishing, Mr. Rust regularly updates the antitrust section of The Law of Medical Practice in Illinois, Third Edition, and co- authored and updates the Mosby Elsevier textbook, Legal Medicine, published in conjunction with the American College of Legal Medicine. He is the author of "CO-OPs and Accountable Care" published in the American Medical Association's (AMA) January 2011 educational resource ACOs, CO-OPs and Other Options: A "How-To" Manual for Physicians Navigating a Post-Health Reform World. He and his firm helped found the only two government-funded, provider-sponsored CO-OPs in the country. Mr. Rust has appeared before the United States Congress and several state legislatures providing testimony on healthcare delivery and managed care.
Mr. Rust is the current Chair of the Better Government Association, and actively involved in the Tri-State Regional Alliance, which has brought together the business and political resources of Indiana, Illinois and Wisconsin to emphasize common strengths and opportunities. Mr. Rust is Past Chair of the Illinois State Bar Association's Health Law Section, the Chicago Bar Association's Health Law Committee, and the American Bar Association's Medicine and Law Committee (Tort and Insurance Practice Section). He regularly addresses organizations on current topics in healthcare law.
Mr. Rust received his J.D. from Loyola University, Chicago, Illinois, in 1989, and his B.A. from the University of Notre Dame in 1981, and is the former national legal affairs reporter and business editor for the American Medical News (1983-1989). He is admitted to practice in Illinois and the federal appellate bar, including the U.S. Supreme Court.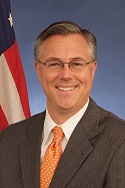 Joseph Szabo
Appointed as executive director by the Board of the Chicago Metropolitan Agency for Planning (CMAP) in June 2015, Joseph C. Szabo has varied experience in local, state, and federal governments, civic affairs, and transportation. CMAP developed and is now guiding implementation of the GO TO 2040 comprehensive regional plan, which addresses the fundamental challenges — including land use and transportation — that shape residents' daily lives.
Prior to joining CMAP, Szabo had served 2009-15 as the twelfth Administrator of the Federal Railroad Administration (FRA) within the U.S. Department of Transportation (U.S. DOT). He led a staff of over 900 professionals located in Washington, DC, and at field offices across the nation as the first FRA head to come from the ranks of rail workers.
Szabo began his public service as a zoning commission member in his native south suburban Riverdale, Illinois, where he later served as a park district commissioner, village trustee, and ultimately mayor. He also was a member of the South Suburban Mayors and Managers Association executive board and transportation committee and the regional Council of Mayors executive committee.
His prior service also included membership on the Executive Council of Chicago Metropolis 2020 (later known as Metropolis Strategies), the Metropolitan Mayors Caucus, and the Legislative Committee of the Chicagoland Metropolitan Planning Council. He holds a baccalaureate degree in Labor Relations from Governors State University and received an honorary doctorate from Lewis University for his lifetime commitment to public service.
---
From Wisconsin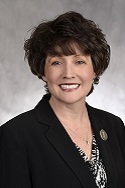 Deborah Ford
Since her arrival on campus in 2009 as the sixth chancellor of the University of Wisconsin-Parkside, Dr. Debbie Ford has emphasized all that makes the University "Real. Amazing:"
Student Success
Academic Excellence
Diversity and Inclusion
Community Engagement
Dr. Ford has lead the campus community in the integration of planning with the development of a Strategic Plan, Strategic Enrollment Management Plan, Academic Plan, Master Plan, and Technology Roadmap.
A strong believer in community engagement and building partnerships throughout the region, Dr. Ford serves as a board member for the Kenosha Area Business Alliance (KABA), Racine Area Manufacturers and Commerce (RAMAC), Racine County Economic Development Corporation, Milwaukee 7, the Racine County United Way Schools of Hope Leadership Council, and the Girl Scouts of Southeastern Wisconsin.
She serves on Workforce Development Boards in Racine and Kenosha, and is past-chair of Wisconsin Campus Compact. Nationally, Dr. Ford serves on the NCAA Division II Presidents' Council, The Council for Adult and Experiential Learning Board (CAEL) and served as a member of the National Council for Accreditation of Teacher Education Commission on Standards and Performance Reporting.
In June 2014, Dr. Ford was recognized by the Network for Change and Continuous Innovation (NCCI) as one of three recipients of the inaugural Leaders of Change Recognition Program award. The award recognizes leaders of change throughout higher education for their accomplishments, and helps link them with their peers to further leverage the impact of their work.
Earlier this year, the Milwaukee Business Journal honored Dr. Ford with its Women of Influence Award. The Business Journal noted that Dr. Ford works to ensure diversity in academic leadership. "Having benefited from many mentors over the course of her career," the Business Journal wrote, "Ford believes in paying it forward, particularly in helping women leaders flourish."
Dr. Ford is proud to lead an institution that traditionally serves a majority of first-generation university students. Chancellor Ford, herself, was a first-generation student. At UW-Parkside, close to 60 percent of the graduates each commencement are the first in their families to earn a university degree. She is also proud of the learning environment at UW-Parkside, the most diverse campus in the prestigious University of Wisconsin System.
Prior to joining the learning community at UW-Parkside, Dr. Ford served as Vice President for Student Affairs at the University of West Florida, and Vice President for Student Affairs and Dean of Students at Spalding University (Kentucky). Dr. Ford holds her B.S. from the University of Louisville, her Master of Education from Indiana University, and her Doctor of Education from the University of Louisville. She is married to John and they have two children, Abby and John David.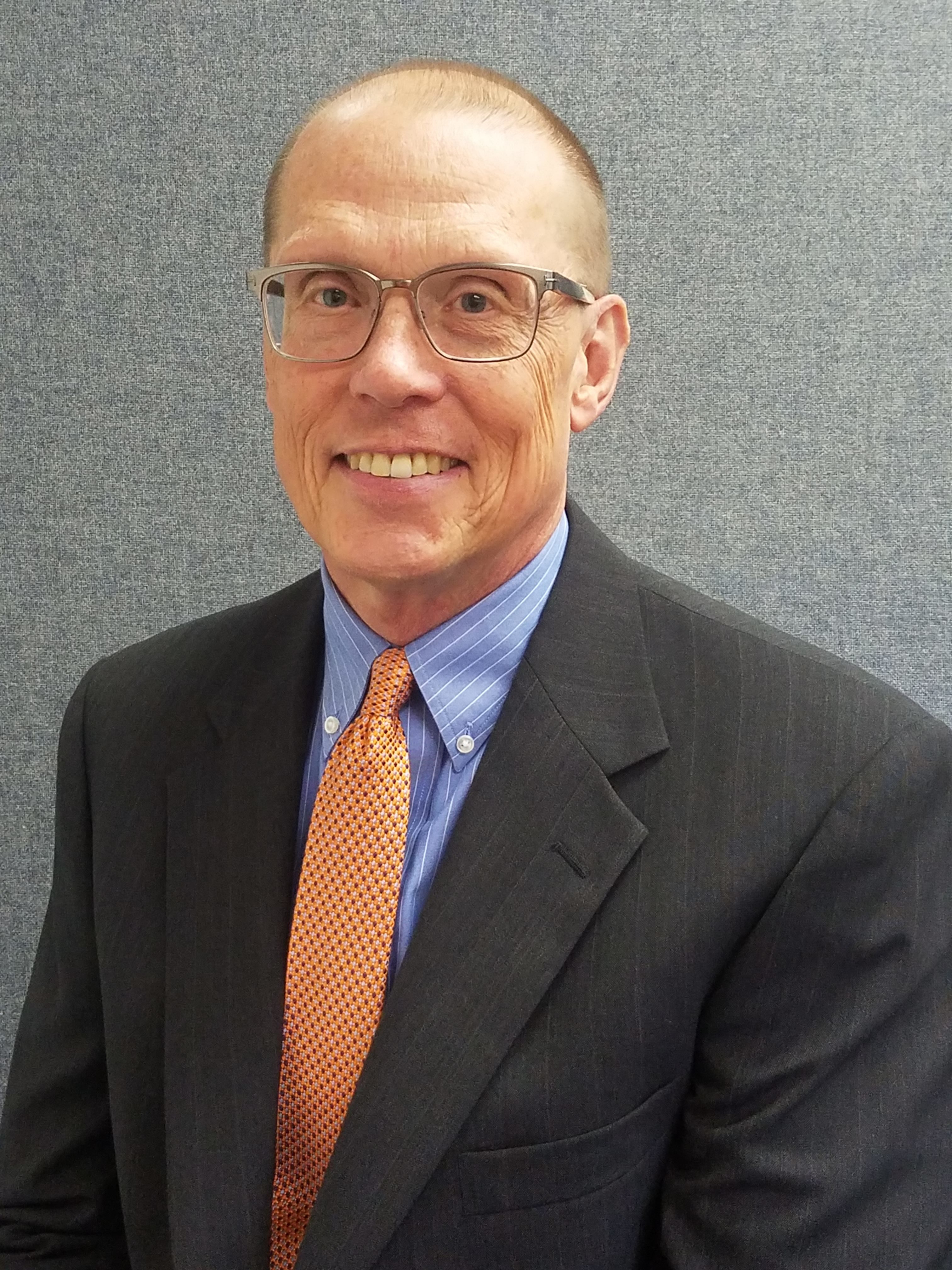 Michael G. Hahn
Mr. Michael G. Hahn is Executive Director of the Southeastern Wisconsin Regional Planning Commission (SEWRPC), and has 30 years of experience in regional planning. Mr. Hahn holds a Bachelor's Degree in Civil Engineering from the University of Notre Dame and a Master's Degree in Civil Engineering, with a concentration in water resources, from the University of Minnesota. He is a registered professional engineer and a registered hydrologist in the State of Wisconsin.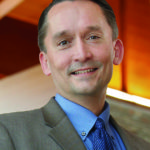 Frank Unick
Frank Unick has served as Uline's Chief Financial Officer since 2000. Uline is a distributor of 30,000 items including shipping supplies, janitorial, safety, retail and material handling, with locations throughout North America. Previously, Frank spent about a dozen years with Ernst & Young, an International CPA Firm. Frank is a graduate of Kent State University and a CPA.
Frank's current community and Board involvement includes the following:
Chairman of the Board of Directors, US Water Filters, Inc. (Minneapolis- based distribution Company).
Executive Committee of the Board of Directors and former Chairman, Kenosha Area Business Alliance.
President of the Board of Directors, Converge MidAmerica Enterprises, Inc.
Prior Chairman, and prior member of the Executive Committee of the Board of Directors, Lake County Partners.
Board of Directors, NorthBridge Church (Antioch, Illinois).
---
Advisors to the Board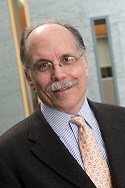 Ed Morrison
Ed Morrison is the Regional Economic Development Advisor at the Center for Regional Development at Purdue University, Indiana, US. He is also an Adjunct Professor at the University of the Sunshine Coast, Australia.
For over twenty years, Ed Morrison has conducted strategy projects with economic and workforce developers in the US emphasizing the strategic value of focused regional collaborations and network-based models in today's global economy.
Ed developed a new discipline called Strategic Doing to accelerate these collaborations that is widely used across the US and gaining attention internationally. His work won the first Arthur D. Little Award for excellence in economic development presented by the American Economic Development Council.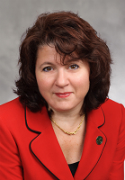 Carmel Ruffolo
Dr. Carmel Ruffolo, is the Associate Vice President for Research and Innovation at Marquette University. Currently, Dr. Ruffolo is also the Director of the Wisconsin Center for Commercialization Resources (WCCR), a joint collaboration with Marquette University, Milwaukee School of Engineering, UW-Milwaukee and UW-Parkside that is supported by the Economic Development Administration. She has an extensive network of partners and collaborators in the business, academic and government sectors.
Dr. Ruffolo works closely with regional companies, universities and other organizations such as The Water Council and Mid-West Energy Research Consortium (M-WERC) to address the many interest and goals of the universities. She is actively involved in tri-state initiatives in WI, IL and IN, focusing on manufacturing and workforce development and was integrally engaged with the Organization for Economic Cooperation and Development (OECD) Tri-State Territorial Review, serving as a Wisconsin delegate to the OECD. She now serves as the Wisconsin Chair of the Operational Committee for the Alliance for Regional Development. Dr. Ruffolo has collaborated with Purdue University in applying Strategic Doing in a number of regional initiatives.
As a leader in education, Dr. Ruffolo is a member of The Manufacturing Institute's Education Council, a national organization that assists in developing strategies to expand and enhance our manufacturing workforce. Currently she is also the co-chair of the Workforce Development Committee for M-WERC and a member of the executive board of directors for BizStarts Milwaukee. Dr. Ruffolo received a Ph.D and B. Sci. (Honors) from Monash University, Australia, and a B.A from Carthage College, Wisconsin.
---
Strategic Partner Advisors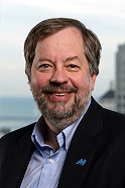 Dean Amhaus
Dean Amhaus has served as served as the first President & CEO of The Water Council since March 2010. The Council was formed with the express purpose of growing the Milwaukee region into the world hub for water research, education and economic development. The only organization of its kind in the United States, the Water Council is successfully coalescing these attributes into a powerful force that is garnering international recognition.
The Council's most significant achievement occurred in September 2013 with the opening of the Global Water Center, a one of a kind water technology research and business accelerator located in a 98,000 square feet /30,000 square meter seven-story refurbished Silver LEED warehouse in Milwaukee's downtown. Within 18 months of opening the Center it was completely leased and in July 2015 The Council purchased a second warehouse, which will be remodeled in 2016 and opened in early 2017. One of the programs within the Center is The BREW which assists water technology entrepreneurs develop their company and expand their commercialization opportunities.
Under Dean's leadership the Council has also developed a national Center of Excellence for Freshwater Innovation & Small Business Development with a contract from the U.S. Small Business Administration and through support from JPMorgan Chase & Co. is growing the pool of investment dollars in water technology.
Prior to leading the Water Council, Dean served as the President of the Spirit of Milwaukee, which is dedicated to enhancing Milwaukee's image. Dean has served as the President of Forward Wisconsin, the state's economic development organization, and Executive Director of the Wisconsin Sesquicentennial Commission. For six years, Dean was with the Wisconsin Arts Board; first as Deputy Director and later as Executive Director. During the 1980's Dean worked in government relations in Washington, D.C. Schooled in Wisconsin, Dean received his M.B.A. from the University of Wisconsin-Whitewater and his B.S. in Business from the University of Wisconsin-Platteville.
---
Alliance Working Team Managers
Human Capital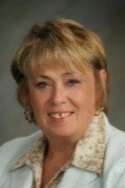 Anne Edmunds
Anne Edmunds serves as Regional Vice President, Chicago Metro Region. She leads all aspects of the operation of Manpower's Commercial Staffing business in the Greater Chicago Region. Her duties include, strategy development and implementation; employee selection, development and retention; sales and service execution; and client satisfaction/ retention. Edmunds is also responsible for the proper alignment and prioritization of the Regions activities to insure the attainment of Manpower's Vision, goals and objectives.
Before this position, Edmunds served as Area Manager for the Wisconsin Region. In this role, she was responsible for the overall operation of 15 offices. These functions included financial planning, reporting and analysis; general accounting; payroll; accounts payable; billing and accounts receivable management; risk management and strategic sourcing.
Prior to joining Manpower in 1997, Edmunds served as the Area Manager for Kelly Services in Detroit, Michigan where she spent 14 years.
Edmunds is currently on the Board of Directors for Lake County Partners, where she chairs the Healthcare Committee
Serves on the Board of Governors for the Chicago Chamber where she Chairs the Workforce Excellence Committee
Founding member and Board Co-Chairman Chicago Business Leadership Network
Member of ADA 25 Board Representing Manpower for October Celebration
Co-chair Strategy Six Committee For Mayor Emanuel's office in conjunction with World Business Chicago
Appointed to Governor Rauner's Taskforce On Employment
Founder and Committee Chair for the Chicago Business Leadership Network
Anne has been featured on ABC News, CBS-Monster in the Morning Show, Chicago Tribune and WBBM as subject matter expert on employment in Chicago
Edmunds is currently Manpower's subject matter expert working with the Rockefeller Foundation on identifying skill gaps and interventions for youth in America.
Transportation and Logistics
Stephen E. Schlickman, JD
Stephen (Steve) E. Schlickman has over 35 years of transportation experience beginning as a bus driver in 1975 to becoming the Executive Director of the Chicago area Regional Transportation Authority in 2005, a post he left October 1, 2010 to join University of Illinois at Chicago's Urban Transportation Center (UTC) as its Executive Director. There he manages an over $2 million transportation research program. In his various positions Steve has been involved in all major surface transportation initiatives in Illinois and on the federal level since 1980 and participated in obtaining billions of dollars of funding for Illinois and the Chicago region. Steve was in a Chicago Transit Authority leadership position in the funding and reform of the RTA in 1983 and while at the RTA led the funding and reform initiative in 2007/08. While at the Chicago Transit Authority in the 1980s, Steve led national efforts related to funding for transit modernization and expansion and, in the early 1990s, managed a light rail project for downtown Chicago. He has been a national leader in the transit industry having formed on-going national coalitions such as the New Start Working Group (sponsors of rail expansion projects) and the Metropolitan Rail Discussion Group (the largest and oldest rail/bus transit systems in the nation). He has also worked on aviation and other public infrastructure initiatives, most notably the federal passage of the airport passenger facility charge authorization in 1990. As the first director of Chicago Mayor Daley's Washington DC office, Steve oversaw Chicago's involvement in all federal legislation affecting municipal government including the Clean Air Act amendments, the Americans with Disabilities Act, and Community Development Block Grant funding. For many years, Steve ran a very successful private consulting practice specializing in transportation policy, finance and advocacy during which his client Macquarie Bank of Australia teamed with the Cintra Company of Spain to acquire the$1.8 billion concession on the Chicago Skyway. He was also on the leadership team advocating for the Midwest High Speed Rail initiative. While at the UTC Steve led research on funding for transit and high speed rail. Steve is on the Board of Directors of the Center for Neighborhood Technology, the Chicago area Active Transportation Alliance, and the Neighborhood Capital Budget Group, and is a leader in the American Public Transportation Association's Legislative Committee. Steve's undergraduate degree is from Georgetown University and law degree is from DePaul University.
---
Chair Emeritus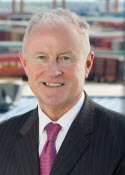 Michael M. Mullen
Mike Mullen is a commercial real estate industry veteran with nearly 40 years of experience. He was a founding partner and CEO of CenterPoint Properties. A former Board member and Senior Advisor to IndCor Properties, a Blackstone portfolio company. A former Board member of Rouse Properties. Mike's current activities include Chairman of TradePoint Atlantic, Chairman of Talos Capital , Board member of L3 Capital and Senior Advisor to Redwood Capital Investments, GEM Realty Capital and Hilco Global. Internationally, Mike also serves on the Board of Tusdeer, Saudi Arabia , and CONE,  Brazil. Over his career, Mike has participated In over $ 15 billion of real estate transactions.