About the team
As of November 2014, the Human Capital team is aiming its efforts at reaching existing employers, as well as site selectors for companies considering relocation to the region. Efforts to adopt and scale Illinois' existing successful "Hiring Event" model to other parts of the region are proceeding, with initial hiring events having taken place during the fall and more scheduled to take place in all three states. These events differ from job fairs in that attendees are pre-screened and scheduled in advance to have interviews with exhibiting employers, with the aim of attendees interviewing during the event and leaving with an offer of employment. Employer feedback will be collected and video interviews will be conducted with participants at all events, with the goal of showcasing the innovative, replicable, and scalable nature of this workforce development program unique to our region via an informative, best-practice branding video. The video will be featured at the December 19 Summit on Regional Competitiveness. Northern Illinois University has taken the lead and will provide videography and editing assistance in concert with institutional partners Gateway Technical College in Wisconsin and Purdue University in Indiana.
Team Manager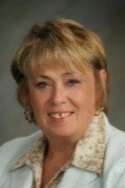 Anne Edmunds
Anne Edmunds serves as Regional Vice President, Chicago Metro Region. She leads all aspects of the operation of Manpower's Commercial Staffing business in the Greater Chicago Region. Her duties include, strategy development and implementation; employee selection, development and retention; sales and service execution; and client satisfaction/ retention. Edmunds is also responsible for the proper alignment and prioritization of the Regions activities to insure the attainment of Manpower's Vision, goals and objectives.
Before this position, Edmunds served as Area Manager for the Wisconsin Region. In this role, she was responsible for the overall operation of 15 offices. These functions included financial planning, reporting and analysis; general accounting; payroll; accounts payable; billing and accounts receivable management; risk management and strategic sourcing.
Prior to joining Manpower in 1997, Edmunds served as the Area Manager for Kelly Services in Detroit, Michigan where she spent 14 years.
Edmunds is currently on the Board of Directors for Lake County Partners, where she chairs the Healthcare Committee
Serves on the Board of Governors for the Chicago Chamber where she Chairs the Workforce Excellence Committee
Founding member and Board Co-Chairman Chicago Business Leadership Network
Member of ADA 25 Board Representing Manpower for October Celebration
Co-chair Strategy Six Committee For Mayor Emanuel's office in conjunction with World Business Chicago
Appointed to Governor Rauner's Taskforce On Employment
Founder and Committee Chair for the Chicago Business Leadership Network
Anne has been featured on ABC News, CBS-Monster in the Morning Show, Chicago Tribune and WBBM as subject matter expert on employment in Chicago
Edmunds is currently Manpower's subject matter expert working with the Rockefeller Foundation on identifying skill gaps and interventions for youth in America.