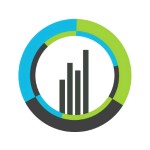 The Alliance for Regional Development is a groundbreaking coalition of high-level leaders in business, government, and academia working together to strengthen the economic competitiveness of Chicago's tri-state region, including northeast Illinois, northwest Indiana, and southeast Wisconsin.
Our common goal is to provide a cross-jurisdictional, multi-sector response to the Organization for Economic Co-operation and Development's Territorial Review of the tri-state region that recommended specific and coordinated improvements in four key areas–workforce development, innovation, transportation and logistics, and green growth–to overcome growth and job-creation rates well below national and international averages for large metropolitan areas similar to our own.
In order to ensure that our region profits from an economically strong and competitive future, in September 2013 the Alliance convened a highly successful Summit on Regional Competitiveness featuring keynote presentations by Illinois Governor Pat Quinn, Indiana Governor Michael Pence, and Wisconsin Governor Scott Walker who spoke before an audience of approximately 1,000 regional leaders, stakeholders, and members of the media.
In 2014, working teams organized by the Alliance and comprised of leaders drawn from all three states are developing strategic plans to implement the OECD's recommendations for improving and solidifying our regional economy as well as other opportunities for collaboration. Our efforts have already drawn international praise and, when complete, will serve as a national model for other regions facing similar economic challenges.
The Alliance in partnership with the Federal Reserve Bank of Chicago hosted the second-annual Summit on Regional Competitiveness on December 19, 2014 as an opportunity to brief stakeholders about the progress of the working teams and regional economic development. This high-level event will serve as a showcase for the power of cross-jurisdictional cooperation to move regional strategies forward.
Our work is primarily funded by a major grant from the U.S. Department of Commerce Economic Development Administration. We are also grateful for the support of a wide variety of generous sponsors from all three states.
Learn more: