Water Quarterly Conversation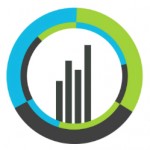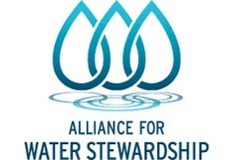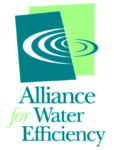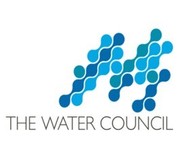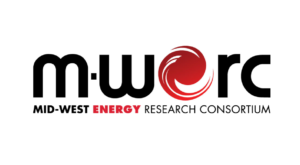 ---
2017 Quarterly Conversation Series 
"Creating the Most Water Efficient Region in the USA"
---
On June 6th 2017, the Alliance for Regional Development hosted a quarterly conversation with an emphasis on water issues and opportunities in the mega-region in the office of Microsoft Chicago, inside the AON Center. The workshop, titled "Creating the Most Water Efficient Region in the USA," included leadership from the private sector, educational institutions, and non-profit groups. This diverse group of stakeholders provided a blend of knowledge that will be extremely beneficial to the water emphasis of the Alliance moving forward.
The event highlighted three different panels:
Water Efficiency & Alliance for Water Stewardship (AWS) Standards
Panelists:
Matt Howard
Vice President, Alliance for Water Stewardship North America
Audrey Templeton
Environmental Engineer, Sustainability Manager, MillerCoors
Matt Howard, the Vice President of The Alliance for Water Stewardship North America, discussed the AWS International Water Stewardship Standard for large water users to consider adopting.  Matt emphasized the need for a basin wide approach to address water issues stating, "Water stress is a regional issue". Businesses are acutely aware of the risks posed by water challenges and are adapting their operations to address water risks. Water is an important unifier for the Alliance region and creates value for communities and businesses. As such, it is important to continue the emphasis on addressing water risks and opportunities in the region with an eye on shared responsibility and collective action. The AWS Standard directly relates to the responsibility of corporations and high water use facilities while encouraging stakeholder engagement and collective solutions from a basin wide approach.
Audrey Templeton, Sustainability Manager for MillerCoors Brewery, highlighted her facility's implementation of the AWS Standard. She echoed Matt's sentiments and shared the successes of the Milwaukee facility as it has proceeded through uptake of the standard. These included various process improvements and efficiencies which directly relate to various business risks related to water. The Milwaukee facility will serve as MillerCoors pilot program with the goal for additional MillerCoors and MolsonCoors facilities to implement the standard in the future.
---
Energy Water Nexus
Panelists:
Cliff Cole
Director of Product Marketing, ABB Group
David Garman
Associate Vice Chancellor Water Technology R&D Director, R&C Program
CTO, The Water Council
School of Freshwater Sciences, University of Wisconsin-Milwaukee
Alan Perlstein
Executive Director, Mid-West Energy Research Consortium
This cohesive panel discussed the important inter-dependency between energy and water.
Alan Perlstein and David Garman shared their successes in creating The Energy Water Nexus (EWN) Strategic Roadmap. This report identifies opportunities for the Midwest region to further their leadership role in this emerging market space. In all sectors, from agriculture to heavy industry, there are core opportunities as the result of cross cutting technologies that pertain to the water energy nexus. The sustainability of energy and water is critically important to businesses and their economic success. Understanding the interconnectedness of the two offers great opportunities for site improvements and efficiencies. Additionally, there are many producer and regulatory drivers. What this means, is that there is a great market for new technologies.
Cliff Cole spoke to technologies that ABB Group offers and discussed the role that localized distribution systems will play in the future.There will be benefits for the Alliance region using the EWN strategy and the identified market potential. The unique platform of the Alliance can provide an important component for demonstration and implementation.
---
Green Infrastructure, Rehab of Waterways
Panelists:
Carrie Bristoll-Groll
Principal Civil Engineer, Stormwater Solutions Engineering
Linda Reid
Executive Director, Southeastern Wisconsin Watersheds Trust
Bill Sturm
Principal, Serena Sturm Architects
Debra Shore
Commissioner, Metropolitan Water Reclamation District of Greater Chicago
Jim Wasley
Director, Institute of Ecological Design, University of Wisconsin-Milwaukee
This group included a very diverse group of green infrastructure planners and experts. They addressed the integration of urban design, urban engineering, landscape architecture, and landscape planning into the management and strategic functional analysis of water systems. The concepts provide a vision for the infrastructure of future cities, specifically the Alliance mega-region. These opportunities include education, removing regional barriers, driving innovation and capturing the emerging markets.
Carrie Bristoll-Groll addressed the importance for green infrastructure and stormwater education. She emphasized that compromised water quality is a major risk for large parts of the mega-region. Proper education and outreach regarding green infrastructure is an important first step for encouraging uptake in the region.
Linda Reid followed by discussing the need for removing regional barriers (ordinances, zoning, laws) that impede on green infrastructure implementation. There is an important relationship between green infrastructure and policy that requires further discussion.
Debra Shore discussed some of the challenges that green infrastructure tackles including flooding, sewer capacity, and sewer backups. She shared some of the successful projects in Cook County and emphasized the importance of the relationship between green infrastructure design, implementation, maintenance, and education.
Jim Wasley shared that good water quality is important for economic growth and there is an important role for the Alliance to bring the appropriate people together to discuss green infrastructure opportunities. He introduced the idea for closing loops in water management and how environmental urban design offers feedback for better water management.
Bill Sturm concluded the conversation by sharing example projects and how his firm was able to tackle different challenges related to green infrastructure implementation.
---
Photos:
---
Following the conclusion of the event, the Alliance expressed interest in adding follow up activities to its newly constructed agenda. Water is a significant economic driver and the conference provided several key points for future action. The Alliance has created a group on the project management tool, Basecamp, for sharing updates, announcements, files, documents, and messaging for future meetings/calls.
The Alliance for Regional Development would like to thank Microsoft Chicago for providing the meeting venue, David Garman and Alan Perlstein for their leadership and partnership, as well as the panelists and moderators for providing interesting and engaging dialogue.
For more information, please e-mail President & CEO, Kelly O'Brien, kobrien@alliancerd.org .